The Fort Ritchie Community Center is proud to bring you a look into the past of historic Camp Ritchie. Through a thoughtfully curated collection of genuine artifacts, memorabilia, and exhibits, the once top-secret military operations conducted on the base are brought to life. Photographs, publications, dioramas, and more give a look inside the life of a military trainee at Camp Ritchie during World War II. 
Currently the Fort Ritchie History Museum resides inside of the Community Center. A full-scale museum is currently under construction with Landon Grove as the Director & Curator of the future Ritchie History Museum. Schedule your visit by calling Landon at (301) 241-2231 or by sending an
email
. Learn more about the
Ritchie History Museum from their website
Watch the 60 Minutes feature on the Ritchie Boys:
Please enjoy these images that sample what the museum has to offer.
Secret Heroes: The Ritchie Boys
The Community Center is now the home of an exhibit honoring the Ritchie Boys. Different phases of the Ritchie Boy experience will be rotated as the featured exhibit in the Community Center. The Ritchie Boys were an intelligence group trained at Camp Ritchie during World War II. Some scholars have estimated the Ritchie Boys helped end the war early by two years through their abilities at deciphering German communications.
Guy Stern, a Ritchie Boy, designed the exhibit which was on display at the Holocaust Memorial Center in Michigan. At Stern's urging, the Holocaust Memorial Center donated the exhibit to the Community Center.
The Fort Ritchie Community Center museum is brought to you in part by….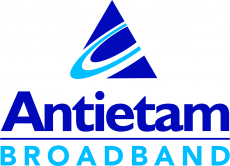 Please complete the contact form below and a Fort Ritchie Community Center representative will be in touch.
Fort Ritchie Community Center 14421 Lake Royer Drive, P.O. Box 755 Cascade, MD 21719
Monday-Thursday 5:30 am – 8:30 pm
Friday 5:30 am – 6:00 pm
Saturday 9:00 am – 2:00 pm
Sunday CLOSED
Sign Up For Our Monthly E-Newsletter
Keep up-to-date with exciting news and upcoming events!
By submitting this form, you are granting Fort Ritchie Community Center permission to email you. You may unsubscribe via the link found at the bottom of every email. (See our
Email Privacy Policy
for details.) Emails are serviced by Constant Contact.