You are here
Youth Programs & Summer Camp
Kids Club
During the school year, Kids Club will be held in person on Tuesdays from 6:00 - 7:30 pm.
Children between the ages of 6 - 13 are welcome to participate in Kids Club to create fun crafts, play sports and games, and more! The cost to attend Kids Club is $3 per child. Pre-Register is required to attend Kids Club. Register using the Sign Up link below.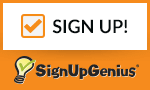 All new attendees will need a completed Kids Club Registration Form prior to participating.
Kids Club will be limited to 25 children. Pre-registration is required to attend Kids Club.
---

Winter Camp
December 27 - 30
8:00 am - 1:00 pm
Need a break after the holidays? Bring your children to Winter Camp at FRCC!
FEES: Campers qualify for the member rate if they or their parents/legal guardians are FRCC members. We accept payment by cash, check, Discover, Master Card, or Visa. Make checks payable to FRCC.
Members: $25/day or $80/week
Non-Members: $30/day or $100/week
AGES: Camp programs are age appropriate. Our Winter Camp is designed for children between the ages of 6 – 13.
THEMES:
DAY 1: DECEMBER 27 – Ultimate Sports 
DAY 2:DECEMBER 28 – STEM (Science, Technology, Engineering, Math) 
DAY 3: DECEMBER 29 – Warrior Wednesday 
DAY 4: DECEMBER 30 – Happy New Year!
---
Summer Camp 2023
Summer Camp Applications will be available on April 1, 2023
Learn more about Summer Camp 2022