To create and provide healthy lifestyle and leisure activities, foster community traditions, and promote cultural development through the arts, education, sports, technology, and natural resources to enhance the quality of life for the residents and users of Fort Ritchie and surrounding communities.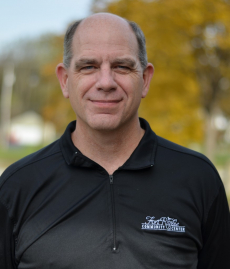 Buck Browning joined the Fort Ritchie Community Center team in January of 2014. Buck graduated from Shepherd College with a degree in communications and has previously worked in the news media and youth development programs. He and his wife, Paula, have one daughter, Sarah, who is a third grade teacher in Washington County. Buck was honored to be named the 2018 Non-profit Leader of the Year by the Community Foundation of Washington County, MD.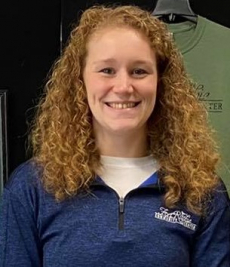 Samantha (Sam) joined the Fort Ritchie Community Center team in April of 2020. A graduate of Shepherd University with a Bachelor of Arts in Communication & New Media, Sam brings 6 years of marketing experience to her role at the Community Center. As a lifelong resident of the Cascade area, she is excited to be able to give back and help the Community Center grow and prosper! In her free time, Sam enjoys exercising, baking, and spending quality time with her daughter, Lydia.
Please complete the contact form below and a Fort Ritchie Community Center representative will be in touch.
Fort Ritchie Community Center 14421 Lake Royer Drive, P.O. Box 755 Cascade, MD 21719
Monday-Thursday
5:30 am – 8:30 pm
Friday  5:30 am – 6:00 pm
Saturday  9:00 am – 2:00 pm
Sunday  12:00 pm – 3:00 pm
Sign Up For Our Monthly E-Newsletter
Keep up-to-date with exciting news and upcoming events!
By submitting this form, you are granting Fort Ritchie Community Center permission to email you. You may unsubscribe via the link found at the bottom of every email. (See our
Email Privacy Policy
for details.) Emails are serviced by Constant Contact.