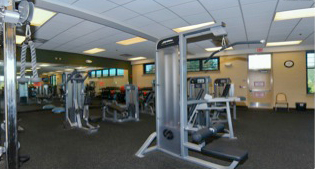 FRCC's modern Fitness Center includes state-of-the-art strength and cardio machines from Life Fitness and Matrix. Get your heart pumping on the treadmills, steppers, elliptical, rowers, and stationary bikes. Work your muscles on the strength machines and dumbbells. Then it's off to the showers and locker room to freshen up! 
We offer a full orientation on the complete circuit of fitness center equipment, ask at the front desk!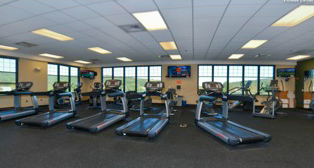 The Fitness Center overlooks the beautiful Fort Ritchie parade ground, the Blue Ridge Mountains, and Lake Royer. In addition to the breathtaking views, you can also catch your favorite show or sporting event on one of the three big screen TVs while you work out.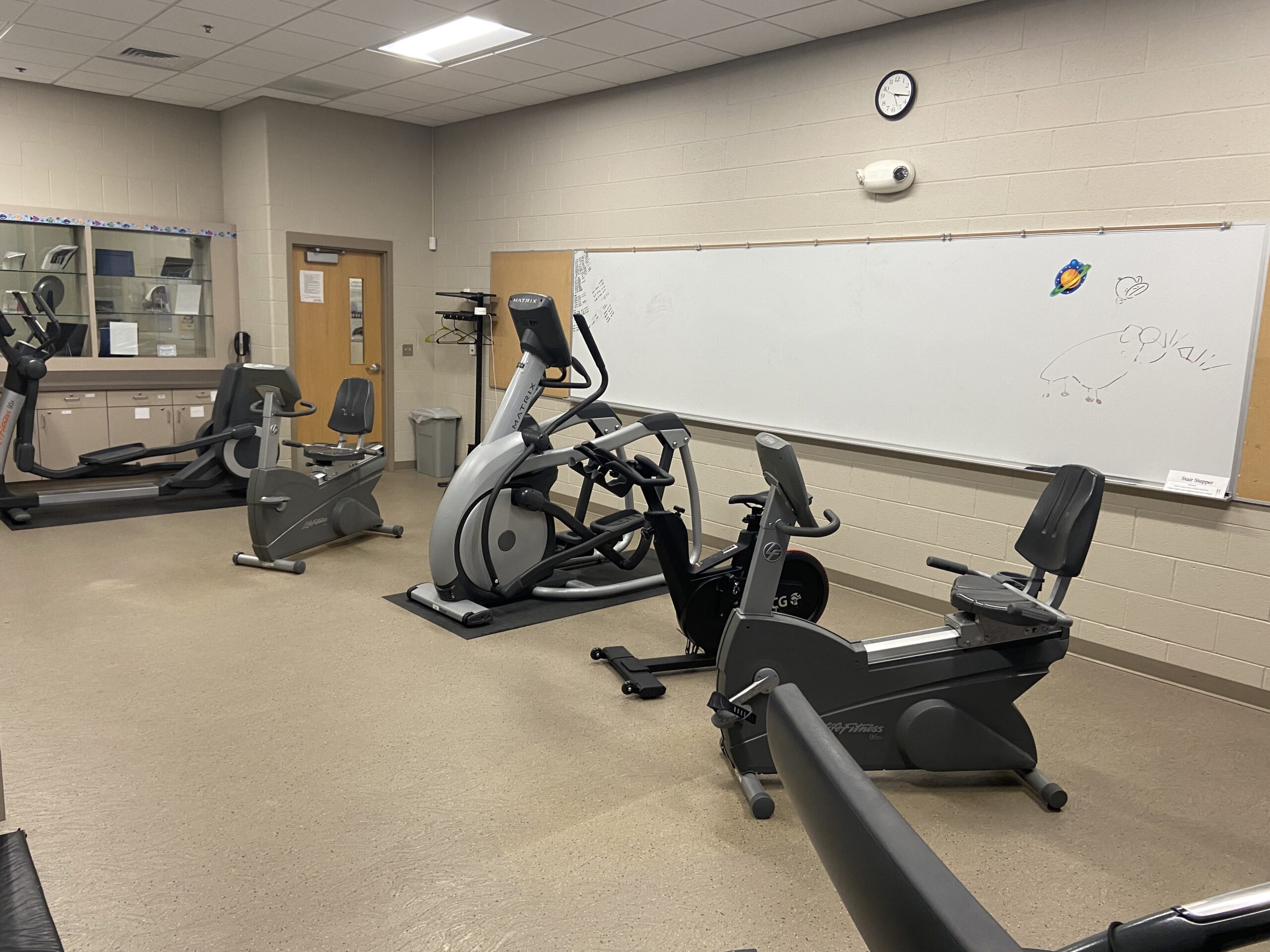 The Cardio Room lets you get into the zone for your cardio workouts. This room features two recumbent bikes, one upright bike, two ellipticals, and a treadmill. A large picture window overlooks the parade field and Lake Royer or you can watch tv during your workout.
The multi-purpose room is used for group fitness classes, pick-up volleyball, rentals, and more! When this room is not being used for a program or service, members can utilize the space to use the TRX straps, yoga balls, battle ropes and other specialized equipment in the room.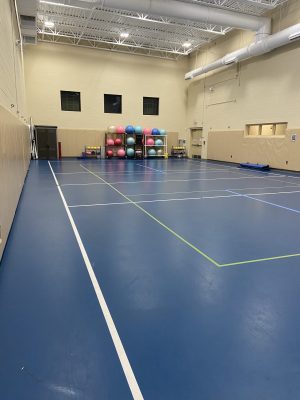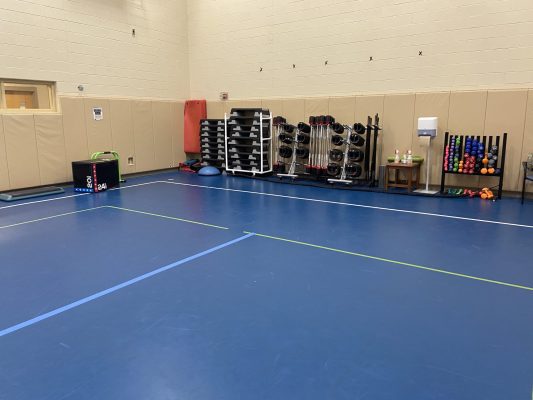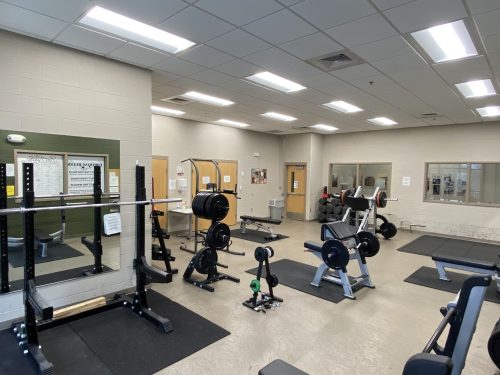 York barbells and dumbbells, a shock mat with a hex bar, inverted leg press, Rogue squat rack, preacher curl deck, and benches await you in the new FORTRESS free-weight room. Upgrade your membership today and start taking advantage of the many benefits free-weights provide. According to the Journal of Strength and Conditioning Research, individuals who performed exercises with free-weights improved their balance almost twice as much as those performing similar exercises on resistance-training machines. The FORTRESS features three mirrors, two adjustable benches, and a flat screen television as well as the equipment listed above. Now is the time for only $8 a month (or $4 for seniors, youth, and college) you can start a new routine! See the front desk for more information.
Please complete the contact form below and a Fort Ritchie Community Center representative will be in touch.
Fort Ritchie Community Center 14421 Lake Royer Drive, P.O. Box 755 Cascade, MD 21719
Monday-Thursday 5:30 am – 8:30 pm
Friday 5:30 am – 6:00 pm
Saturday 9:00 am – 2:00 pm
Sunday CLOSED
Sign Up For Our Monthly E-Newsletter
Keep up-to-date with exciting news and upcoming events!
By submitting this form, you are granting Fort Ritchie Community Center permission to email you. You may unsubscribe via the link found at the bottom of every email. (See our
Email Privacy Policy
for details.) Emails are serviced by Constant Contact.